The challenge
With more than 20,000 students and 1,000 teachers, one of Australia's largest dual-sector tertiary institutions sought to implement a consistent system for teachers to gather feedback from their students.
The institution's primary challenge was that it lacked a consistent methodology and tool for its teachers to gather feedback from their students. While some teachers gathered feedback, many didn't. Moreover, the institution had no influence over questions being asked, no sense of which teachers were gathering feedback, and had no reliable data with which to make change. Centralised processes were gathering feedback at the end of units, but this was too late to make change to better support students when it mattered, and low response rates meant an incomplete picture.
In addition, the institution's strategic plan committed to a distinct and valuable student experience where student voice could help shape the learning environment, and teachers could respond to particular student needs.
Given the size and complexity of the institution, any solution needed to be easy for teachers and students alike – and to be implementable at scale. The solution had to be contemporary, with minimal barriers to implementation. And it had to provide a consistent experience for students.
Enter Loop
Loop was engaged to implement its technology to support the dual-sector institution to gather student feedback quickly and easily – and by all teachers.
Loop's approach was to co-develop a number of model questions that each teacher could ask their students in each unit they taught. These questions were developed with input from the institution's teachers, as well as drawing on Loop's expertise.
In doing so, the intent was for teachers to ask a small number of focused questions across the lifetime of the unit – and to do so in a timely manner so that change can be made before the unit's end. This is a critical step to improving student satisfaction and, ultimately, retaining a higher proportion of students.
As well as providing teachers with a small number of tested questions to gather useful feedback from their students, the model questions provide a common data set across the organisation. This enables the organisation to identify areas of general student need, and to offer professional development support across the institution.
In addition to the model questions, teachers are also supported to develop their own supplementary questions, which are locally relevant to their unit.
Loop's technology was deployed without any IT resource from the institution, and supported by a small number of face-to-face training sessions delivered by Loop. Following the training, 91% of teachers self-assessed as 'confident' or 'very confident' in using Loop. And within 24 hours, teachers were gathering feedback and making change in their classrooms.
As part of the implementation, Loop provided both professional development and technical support, to ensure individual teachers and students could gain the most from the platform.
A senior leader within the institution remarked: "Getting started with Loop was unbelievably easy, requiring no IT support and just a quick training that had teachers on board and ready to go within 2 hours."
Results
Loop's implementation has radically altered the culture of gathering student feedback at this dual-sector institution.
Within 18 months, Loop has had unparalleled impact:
For teachers, Loop provides an easy and fast way to do something they want to do: understand their students better. Following the training, one teacher noted Loop was exactly the tool he required to be a more responsive teacher.
Additionally, with a large population of international students, teachers found that students who previously hadn't felt confident in expressing their feedback face-to-face were now engaging with significantly higher response rates in an app-based setting and utilising Loop's unique anonymity controls.

Loop's anonymity feature has also encouraged students to raise questions or challenges that otherwise may not have been addressed.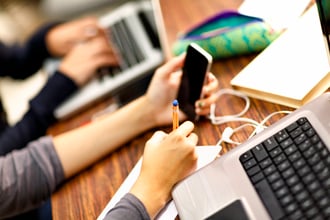 Following the success of Loop in the classroom, the institution has expanded its use of Loop to understand the student experience at other points of their journey.
This means that not only are teachers making changes during the delivery of units, but the institution is able to better understand the broader student experience. Both teachers and leaders at the institution are able to walk in the shoes of their students.
Most importantly, the institution has seeded the foundations of a culture of students shaping their learning environment – and of every student having a voice creating a more valuable and supported student experience.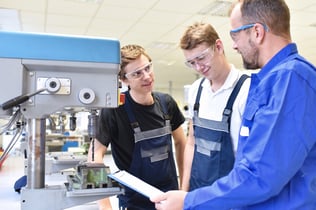 How can Loop help?
Get in touch with our team to find out how Loop can support your strategy of improving formative feedback and student experience in your institution today.