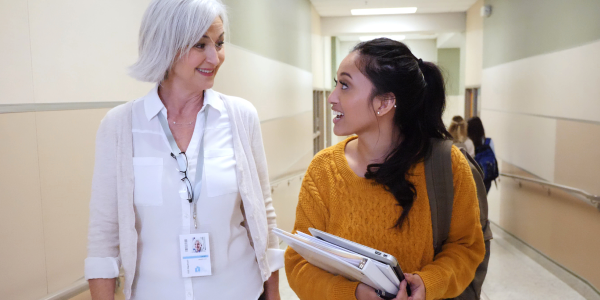 Your students have something to say. Their voice can help your school develop stronger teachers, and a greater sense of belonging for students. While your school may understand the value of collecting student responses, it's often challenging to do it in a cohesive manner that generates insights to those who need it, efficiently.
How does your school understand students?
Classroom learning: Do teachers collect exit tickets? Distribute periodic Google Forms via email?
School progress surveys: Quarterly or annual school survey? On paper, or through an email survey?
We regularly hear that response rates on these platforms are low, and that you can't see the whole picture to make better informed decisions. We know why:
Students don't engage with these formats anymore. They want quick, easy technology that behaves like the platforms they love to use.
A student-centric feedback tool allows you to:
Give teachers a way to get the whole picture in their classroom, not just the students who feel comfortable speaking up
Streamline teacher's workload - replacing daily/weekly exit tickets, Google Forms, and emails that sit unreplied
Provide school leadership with a tool (that students are already using and loving in their classroom) to gather responses directly from students about their wellbeing, engagement and experience to inform annual school planning, aligning to school strategy
View all of this information in simple to use dashboards, and can be exported for advanced analytics.
Real-time continuous feedback systems such as Loop empowers students to respond to questions in their own time and on their preferred device. Questions can be tailored for differentiated learning styles and response requirements. They can be as simple as "did you understand today's lesson?" with a yes or no answer. Teachers can also ask multiple choice, emoji-style or rank order questions.
The crucial difference is that this format is quick and easy for students to answer and generates high response rates, and real-time feedback for teachers and schools.
Understand your school, drive teacher improvement, and better support your students.